Writings of Peter Fraenkel
Tales from the Imp – washed up in remotest Africa
Over 50 short stories – click here to view the index
or  click here to go to the first story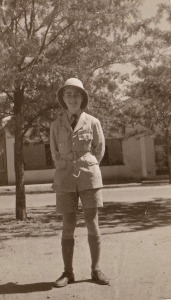 Photo of Peter Fraenkel  as air cadet at boarding school, Bulawayo, 1944 – but only briefly. When the RAF discovered he was technically an 'enemy alien' he had to leave the prestigious air cadets and become a 'medical'.
Longer publications:
No Fixed Abode
I.B. Tauris, London, 2005.
Growing up in two racist societies: sub-human Jew in Nazi Germany transposed (without effort or deserts on the writer's part) to White master race in British colonial Africa.
The book can be bought as an ebook or as the physical book here:   No Fixed Abode – A Jewish Odyssey to Africa.
You can read most of the first two chapters by clicking here.
---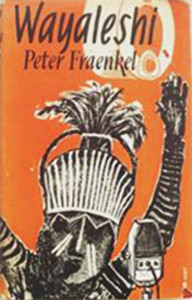 Wayaleshi
Weidenfeld & Nicolson, London, 1959.
Broadcasting in turbulent times: Developing new forms of mass communication for largely pre-literate audiences in Central Africa.
The book can be bought on Amazon linked here: Wayaleshi.
Out of print but second-hand copies can occasionally be found on Amazon.
---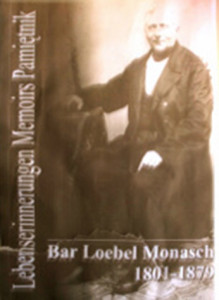 Monasch Memoirs
Part-author/translator: Bär Löbel Monasch. 1801-1879. Lebenserinnerungen, Memoirs, Pamietnik. Bookbinder, lithographer, printer and publisher of Jewish books of devotion in Prussian Poland. When publishing proved a financial failure Monasch tried pub-keeping! (B.L.M. was the grandfather of the Australian General Sir John Monash. He was also the great-great-grandfather of Peter Fraenkel.) Bograf, Poznan 2004. Abridged version of Monasch memoirs: Leo Baeck Institute Yearbook XXIV, Saecker & Warburg, London, 1979.
---
The Consul and the Samurai
The 1874 assassination of Ludwig Haber, trader and German consul at Hakodate – the last in a series of xenophobic murders in Japan. www.LudwigHaberblogspot.com
---
Susanne and the Nazis
A beautiful Jewish society hostess at the centre of the Nazi elite. Hitler brought her orchids! Though friends with Hitler and Goering she failed to save her father from Auschwitz. During the Weimar Republic he had been a liberal parliamentarian who struggled to keep Upper Silesia German. Later he struggled against Nazi repression of Jews. Download here.
---